I've seen Kara Walker's paper silhouettes around the web. What you encounter in this award winning artist's work is race and the human form represented as cartoonish racial stereotypes with exaggerated features. The subject matter is heavy, maybe raw, but also amusing… depending on the viewer. Her body of work follows the same vein.
Walker meets history by informing us provocatively and in order to process the fantastical shadow-like images you have to keep looking. Her work, as a whole, is enthralling and unsettling. She doesn't pander to the traditional and the safe.
Kara Walker speaks with Paulette Beete at Art Works.
Paulette Beete: What's your version of the artist's life?
Kara Walker: My life is a life that's both ordinary and extraordinary. As a single (divorced) mother of one there are innumerable domestic duties and chores and pleasures, which I am always trying to balance with the intensely demanding and often egocentric demands of working on my work. For the most part I have a pretty workable studio and travel schedule and routine, thanks in part to the involvement of my Ex in our daughter's life. But my life as an artist has never been a bohemian one in the sense that I live completely outside the quotidian. In fact my work has always existed in relation to the ordinary. The themes and methods that I use and reference: silhouettes, cartoons, dime novels all speak directly to the psychology of domestic life. I do go to the studio every day, and I spend time reading or trying to research my interests. Sometimes I bring my projects or sketchbooks home so I can keep the thread alive in between making dinner or in the late night hours. The days that I have to myself I fill with a combination of studio work and spending time with my equally busy friends.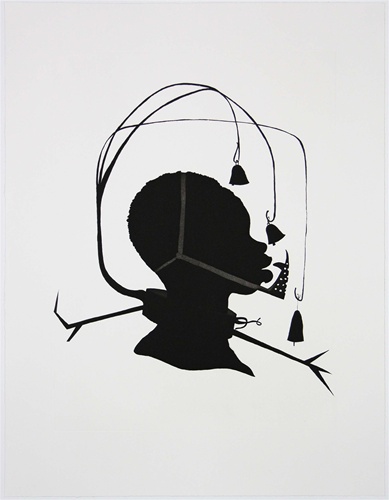 Read more at the official blog of the National Endowment for the Arts.