Colin Ruel is a man of few words.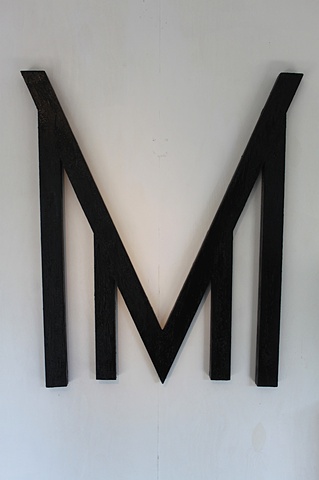 MamaProud: What were your first attempts at being creative?
Colin Ruel: When I was a  young kid I used to make books of poems about ghosts and monsters with illustrations.
MP: What are your artistic goals?
CR:I want to make some big paintings
MP: What has been your most exciting moment as an artist?
CR: My first opening.
MP: Where is home and did it influence your creativity?
CR: I'm from a small Island.
MP: Was your family an influence as well?
CR: Yes. My Grandparents are artists.
MP: Does Brooklyn serve your artistic endeavors in any way?
CR: Yes. There are so many opportunities here to see new work and to share work
MP: The paintings (on your site) are of cool and dignified figures.  What was your motivation behind that series?
CR: I Just  felt like painting them, I don't really know
MP: I really like the untitled painting of the two female figures.  Mostly because they are phantom-like and put a little fear in me.  Who are they?
CR: No one real, its done with coffee and spray paint
MP: Do you practice more than one artistic discipline?
CR: I'm also a musician.